Name of program: "Judo para niños" – "Judo for kids" Number of schools: 15 Number of children: 500 Founding year: 2019 Founder(s) program: IJF & Bolivian Judo Federation
About the program
The "Judo for kids" project started in Bolivia in March 2019. Judo has been at present in Bolivia since 1964 when the 1st Departmental Association of Judo was founded in the department of La Paz. Judo has been an amateur discipline practiced by a relatively small quantity of people, compared to soccer or other, more popular disciplines. In Bolivia, judo has always been a sport where people work on a volunteer basis, without any wages. This has caused for our coaches having to shuffle their teaching schedules outside of their regular working hours.
The Bolivian Judo Federation has been working hard for years to extent judo, despite the lack of support from national authorities. Achieving this project is historic for judo in Bolivia. Throughout this change, it is expected; to see increase in the number of participants, to make judo more known as a discipline, to promote the benefits of judo for children, to encourage the practice of sports in children, to teach values ​​and to have a greater number of competitors with better possibilities to deliver successful results outside of Bolivia.
The project is currently implemented in all areas of Bolivia. Judo classes are taking place at schools and government facilities through agreements with national and local authorities. One of the positive aspects of this project has been that the Ministry of Sports has joined the project by providing equipped sports facilities to establish new judo schools. As a result, it can now be mentioned that within this short time, the quantity of gyms (dojo) has in some cases tripled. The same applies for the number of coaches and judoka. In the history of Bolivian sports, no other federation has ever managed a project like this, which moving forward, positions us into being one of the more prestigious discipline.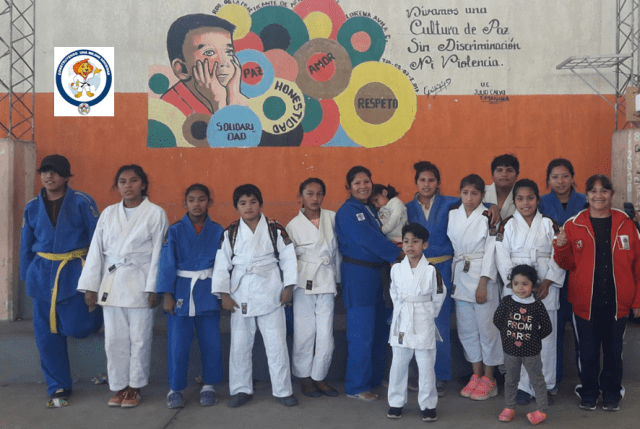 Dream 
Judo being one of the most popular sports in Bolivia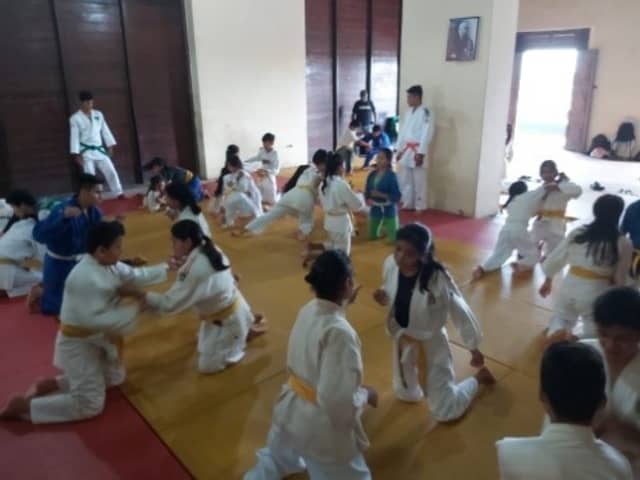 Highlights
Historical achievement
First sport to have such a project (in Bolivia)
Challenges
Sustainability
Qualified Teachers
Best practices
Greater knowledge of judo across different communities. Our one year project is about to come to its end. We can mention that as a result of this project, now, there is a greater knowledge of judo across different communities.
This encourages children to continue the started path of judo. The departmental associations are responsible for organizing examinations under a national regulation: children under 7 years old can obtain a belt with a yellow stripe and from 7 years onwards yellow belt and so on.
"
"¡Comprometidos con el judo!" - "Committed to judo!"
If you are interested to know more about Judo in Schools in Bolivia, please contact: