Name of program: Judo in Schools Tunisia Number of schools: 12 Number of children: 740 Founding year: 2017 Founder(s) program: International Judo Federation & Tunisia Judo Federation
About the program
The Tunisian Judo schools program is a project supported by the International Judo Federation. This project helps the Tunisian Judo Federation to further the promotion of Judo in Tunisia through schools. The important idea of this project is to create a good way to educate children via the judo values and encourage them to integrate the clubs after schools. This project attains a good results and the kids are very happy to practice judo in schools.
We have to mention that we begin to realize the aims of this project especially when the Tunisian Sports Ministry and Tunisian Education Ministry coordinated with us to create a judo school guide for kids which we apply in all schools with a strategy of promotion.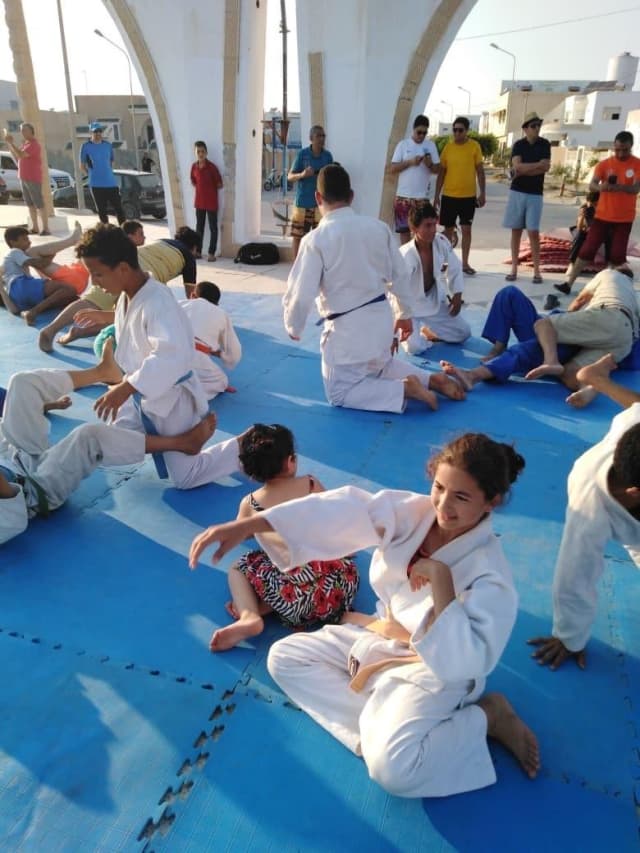 Dream 
The Tunisian Dream is to create and promote judo in all Tunisian school by 2030 and we will have a champion from this project on the IJF world Tours as well as at all other important judo events.
Support next to IJF  
Tunisian Sports Ministry and Tunisian Education Ministry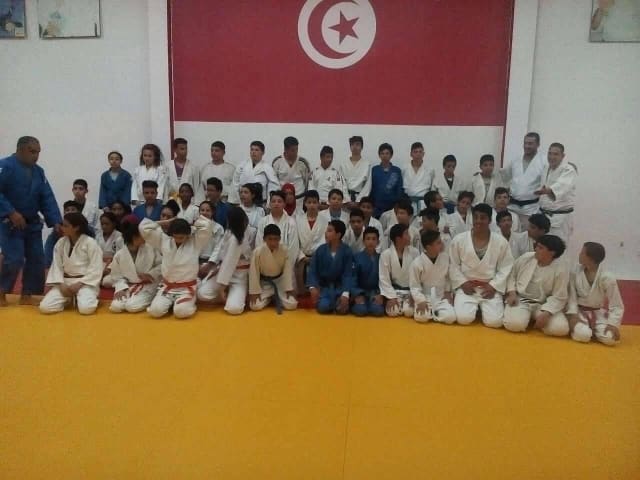 Highlights
Development of skills
Safer school environment
Challenges
Logistics
Collaboration with schools
Other sports
Best practices
This project highly contributes to the development of judo across the majority of Tunisia. It is a great way for us to create a structure in schools and promote judo whilst educating children. Gratefully, the number of judo practices are increased in our country.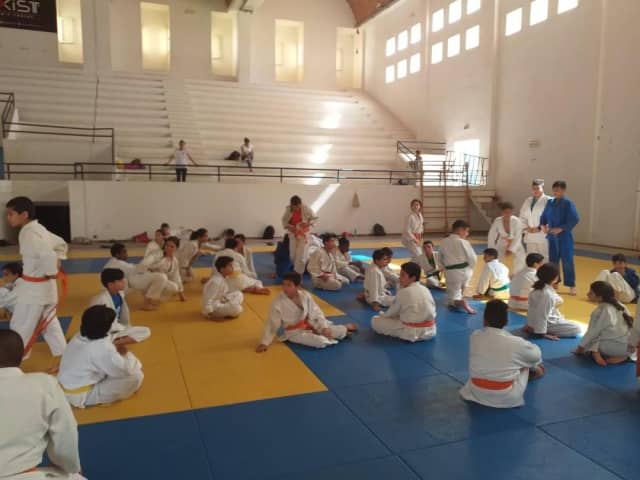 Every summer we organise judo training camp where kids can assist with their parents, playing judo and swimming in the beach in holidays and listening to the music and watching cinema together. I will never forget the first party with kids when celebrating on October 28th, 2018, the birthday of the founder of judo, Master Jigoro Kano. The international judo days was a very great opportunity for young judoka and tunisian judo school staff to make a big judo show in the republic capital center Tunis.
Ar the end of every school year we organize exams for belts. Belts exams take place in competitive judo hall of the Tunisian judo national team where they use to train daily.
The kids aged from 4 to 10 take an exam for belt all judo kids awarded by new belt and golden medal after exam. Belt exams are in a way a presentation for parents. This way they can see their childs progression throughout the year.
Judo Ukemi lessons in all Tunisian schools
The Tunisian judo federation collaborates with all the Tunisian schools for free they share the idea of the project of judo UKEMI lessons for all children in school.
Of course lessons are adapted to kids. Very little material is needed and the exercices are based on UKEMI or the special judo way of how to fall. So learning how to fall correctly: having the right technique, reflexes to roll, absorbing the fall with the hands and feet, protecting the head is an excellent way to reduce the number of injures from falling accidents.
The Tunisian judo school team collaborates with all national schools to benefit from the falling exercices regardless of their qualifications, talent, age, sex and social circumstances.
The Tunisian judo school staff are interested to international exchange programs for kids they have a strong desire to participate for program for professionals.
The Tunisian judo school staff decided to establish a special Judo For Peace national Commission to promote the idea of Peace and love - in its all forms, in all parts of Tunisia. It's a solid fact that many of the problems of to days caused by poverty, by unemployment, by masses of young people ending life with no purpose.
You can watch a movie of Tunisia Judo in Schools here:
https://www.facebook.com/aminsportif/videos/10218595432268148/
"
"Judo for peace and love."
News
If you are interested to know more about Judo in Schools in Tunisia, please contact: