At every World Judo Tour event there are dozens of volunteers, on top of the core staff, referees, local organisers and of course the delegations. Everyone plays a valuable part in the operation of the events and any missing piece is felt, making the picture incomplete.
One key team member in Tbilisi, carrying out administrative duties, is much smaller than the rest. I mean, by that, that he is a little person, a child in fact, the youngest member of the team at the Olympic Sport Palace.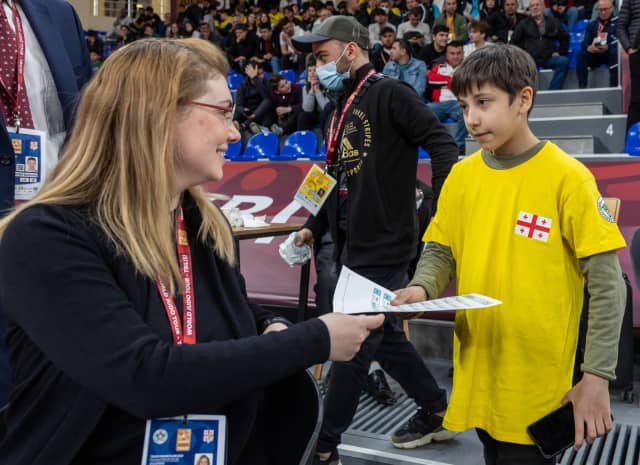 Eleven year old Nika Balkhamishvili is spending the whole competition volunteering as a runner for the IT team, distributing papers between the field of the play and judogi control. In exchange for his diligence he has a ringside seat at the most prestigious event in the Georgian calendar, just an arm's length from his heroes.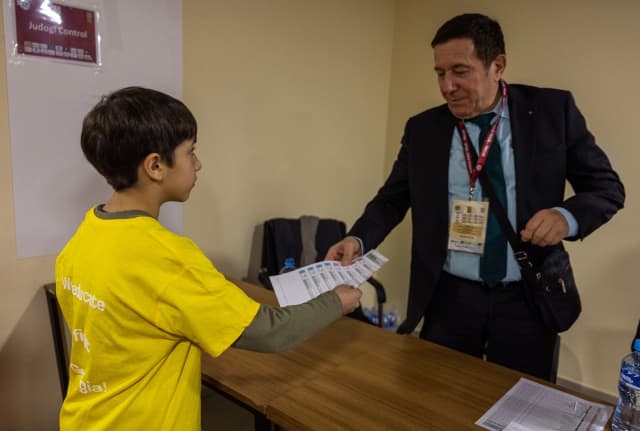 These heroes, though, are not strangers to Nika. He was born into a judo family, with both his dad and his grandpa being judoka, his father a 6th dan and a coach, one with many friends.
Nika said, I am an orange belt at the moment and started judo when I was 8. My favourite athlete is Guram Tushishvili as he is my friend and I have known him since I was little. Sometimes my father is working with him, as he is a coach and everyone is like a family in Georgian judo. I meet Guram sometimes in our training sessions and he has spent some time talking with me and other children and then he goes to continue with the national team. I like his fighting style but also he is a good man, a role model for us.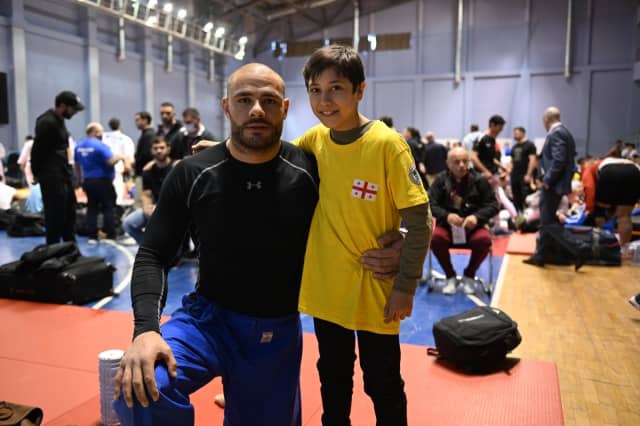 I want to be world champion, Tbilisi Grand Slam champion, European champion and more. If there is a title, I want to win it. Actually, I also really love mathematics and science and I would love to study at university one day. In Georgia the top athletes are treated so well and I'm sure if I am a champion I can then go on to study the things I like. In Georgia I think everything can fit together, with sport and then studies too.
My dad is here working at the event for the local organising team and I wanted to help him and also spend time with him. I am learning English at school and I thought it would be a fun way to practise, translating for my dad."
Nika's father told us, "Nika is at a specific school for those with special ability in maths and science and he's already shown a real aptitude for both, with academic ability beyond his years."
Nika jumped back in, "Judo helps me with study because you have to think fast when you fight and we can use this aspect in all of our life. I am better at maths because I work hard at judo."
Jigoro Kano would have agreed with Nika on all counts!