In terms of judo for school children, Slovenia offers much to think about. The background is important and so an introduction to their existing provision is necessary.
There is a long-standing school judo project, spearheaded by the Bezigrad club in Ljubljana. Established in 2006, Mala Sola Juda (small school judo) began with just the simple idea of there being judo available in primary schools. At that time there was a bad impression of judo in schools due to an emphasis on competition and not on fun or on highlighting the broader educational aspects of the sport, so it was an uphill battle to re-brand and market judo in the school arena.
At first the plan was to bring children almost immediately to the club setting, following just a few weeks of school-based instruction. Maybe only one or two children would stay at the club; the rest of them finished and once the weeks of the school project were over, the provision and the uptake stopped.
Saso Sindic, a member of the IJF Children Commission, is a key figure in the evolution of Mala Sola Juda. His insight is valuable.
"With such poor statistics we had to change the order and stop aiming at the club as the final destination. Instead we decided to do judo just in the schools, as it's own entity. At that time people believed that not having the coaching in clubs would foster a less good environment but we knew that wasn't the case"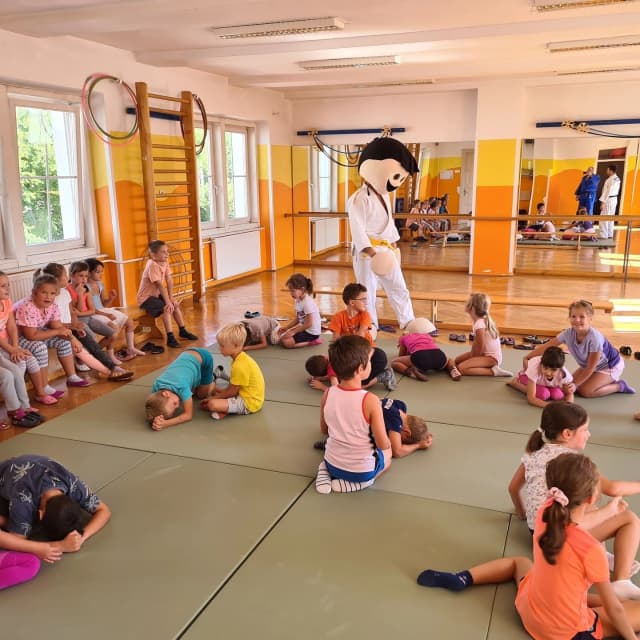 "The City of Ljubljana was offering some funding for clubs which had ten or more schools taking part in their project, so we worked really hard and managed to get ten schools signed up.
It was possible to structure our programme around the normal lives of Slovenian children and families, making the proposal more attractive than in the past. No matter the existing skills or social background, we just wanted to teach them judo values. We re-invented everything especially for this new style of 'club,' with the most important thing being fun. A few children wanted to train like crazy but most not."
"At Mala Sola Juda, the schools wing of the main Bezigrad club, the children were able to do judo only in the school environment and so by the time they went home at the end of the day they had done their daily exercise. Parents were happy that their children were doing healthy activities and they didn't need to drag them around to after school activities because it was already covered."
The key ideas:
For programmes to be fun for children.
For parents: their children are disciplined and respectful, values taught in a kind way.
Parents can see good progression in breakfalls towards gymnastic ability.
After school / work the children had already done their exercise for the day.
The Slovenian school system leant itself to the key ideas above, with the academic part of the school day being 8am-1pm and the compulsory 'daily care' hours being 1-4pm or 1-5pm. The second half of the day was for children and parents to choose activities from a range of sporting, artistic and other preferences and Judo became one of those choices.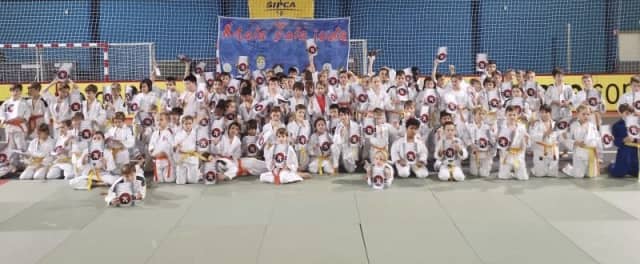 "In the second year of Mala Sola Juda Ljubljana raised their criteria to projects with fifteen schools and so in a way they really helped us to expand as way made every effort to teach the 15 school total. We continued to keep Mala Sola exclusively for schools and with no intention of aiming at competition or club style judo.
We have no problem with the children doing other sports outside school. From a young age they are doing judo. We gain a lot of advantage as a sport because we accessed the school curriculum. Each child does judo twice a week.
In judo we give the children respect and they give it back. There is discipline too and these transfer into their daily lives. The children know how to fall and really by their 5th year, that is extended towards a good gymnastic ability as well as judo.
At the end of every year the children grade and take a new belt so by the time they reach the fifth grade they can be invited to the club, instead of doing that the old way, almost straight away. They have the confidence and foundation to make that transition. Now between 30 and 50 children come from the fifth grade intake each year, instead of the old one or two we used to keep."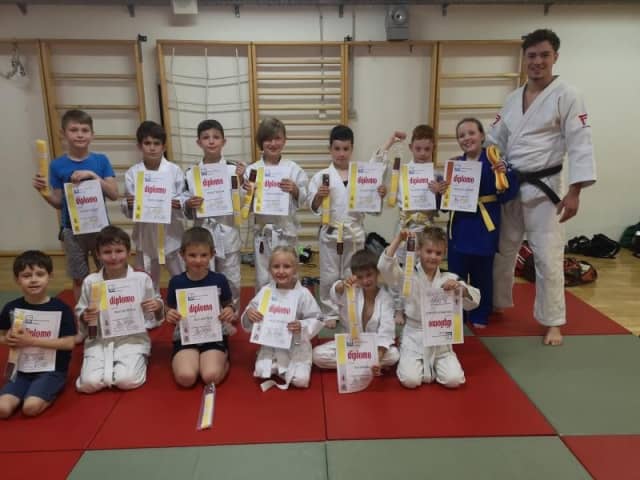 "We need a lot of coaches and staff to be able to run the system and this costs money. Our city is giving us the access to the school sports venues freely but we do have to apply for the tender each year. We have been successful with that for many years now but still can't take it for granted. The parents also pay a small monthly fee to have their children choose judo as one of their daily care activities."
So that's how it all began in Slovenia. Now Mala Sola Juda is the basis for Slovenia's inclusion in the Erasmus SchoolJudo.EU project and they have much to contribute as well as much to gain. This is ideal and reflects a core philosophy of judo: jita kyoei.