Ruben Houkes is one of many key players forming the backbone of the Erasmus+ SchoolJudo.EU project. He brings experience from 17 years running his judo for schools programmes in the Netherlands and has been spreading the word further afield for sometime. He is also a world champion and so brings a full understanding of elite sport with him too.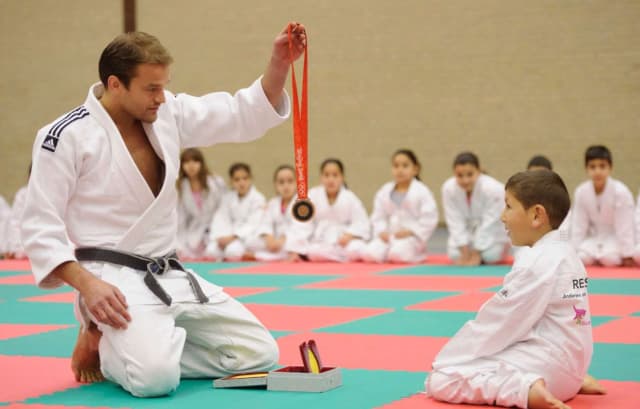 SchoolJudo.EU ran pilot projects in the 3 initial partner countries, Italy, Hungary and Slovenia, back in the Spring. Since then there has been time for reflection and evidence-based planning for the future.
Ruben is clear about the current position, "All that has been done so far, in recent months, has served to strengthen our views, has emphasised that we are on the right track. We have added to our philosophy with the pilots in Europe, confirming that our method is facilitating growth in our chosen settings."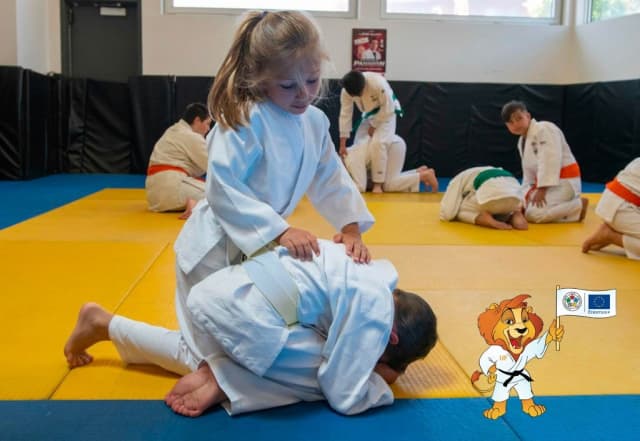 "The two most important parts for me were the transition from the expected norms of judo to a specific methodology for schools, with both a theoretical and practical framework. Then the transition, for coaches, from being judo teachers to being Entertainers. We have the tools, the pilots and the learning along the way, all proving that judo is more than just a sport. This project has been a really lovely opportunity for us, with Erasmus+, to show that the philosophies are right for judo to help children become mentally and physically stronger. It's this simplified idea that is the condensed core of our work: the transition from judo projects to school judo projects and from judo teachers to Entertrainers!"
So much has already been accomplished, but there is a future to think about too. "We are aiming for a transnational meeting in Slovenia at the beginning of December, with all stakeholders present to both debrief and also plan together. There will be a lot more learning! I will also give a presentation for the member federations in Europe, discussing outcomes from our pilot projects and showing how the SchoolJudo.EU system can be implemented at local and national level, but in different cultural contexts. It will be an interesting opportunity to share with and involve new groups of people and to talk about how they can take on some of our ideas. Now we are keen to help a wider audience benefit, for their own situations, using what we have learned."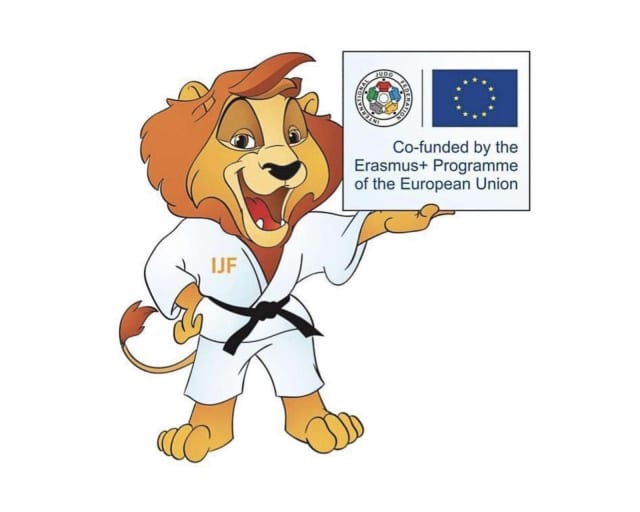 So there was a plan and then a pilot project. Now there is reflection and expansion. Everyone involved, from Entertrainers and children, to school teachers and the IJF, have been impressed by the outcomes and are looking forward to more success in the coming months.