Having spent more than thirty years on the tatami and twenty as a qualified judo coach, thirty-nine year old Samo Maslesa boasts many Slovenian national titles in judo. A former director of the judo coaches' committee in Slovenia and a holder of many recognition awards for innovative approaches in kinesiology, Dr. Maslesa is a man living with and for the sport.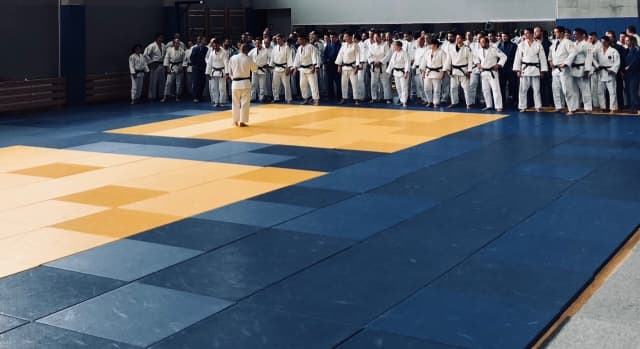 He graduated from the Faculty of Sports at the University of Ljubljana and worked as an assistant professor at the same, before obtaining his PhD in 2013. He was a lecturer at the school for pediatricians and also cooperated with the Slovenian army, several sports federations and educational organisations around Europe.
Dr Maslesa is the head coach at Koper Judo Club and has been working on new sports programmes for children with special needs at the CKSG Portoroz for the last three years. In the past eight years, though, he has been developing and a huge sport project called GSMP (Genius Safe Motor Programme), which opens a new perspective for teaching and promoting judo and its values. He answered our questions.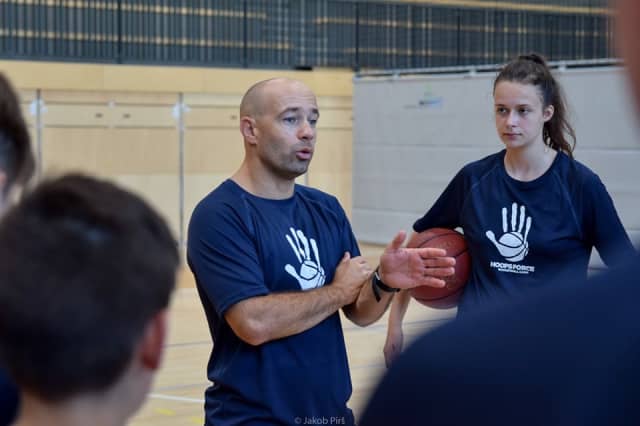 What is GSMP?  GSMP is an 'out-of-the-box' solution. It is an attempt to understand how practising judo at a young age could help children learn the basics that helped some of the world's best athletes, such as Zidane, Lewandowski, Hazard, Doncic, Gajser, Zvizej, Agostini, Flisar and others, to obtain genius levels in sport.
GSMP is an internationally recognised, innovative, multidisciplinary programme, aimed at developing children's sporting talents, using the most effective elements of judo and adapting them to the specific dynamics of other sports. It is the answer to what children need and my understanding of the complexity of sport. 
Sport not only affects muscle growth and the efficiency of the blood circulatory system, but also triggers anatomical and functional changes in the brain. When children are physically active, they form more synapses, more effective brain connections, enhancing cognitive function. It is a well-known fact that some types of movements are more efficient in the formation of synapses. These movements are present in judo (rotations, fine motor skills, visual adaptation).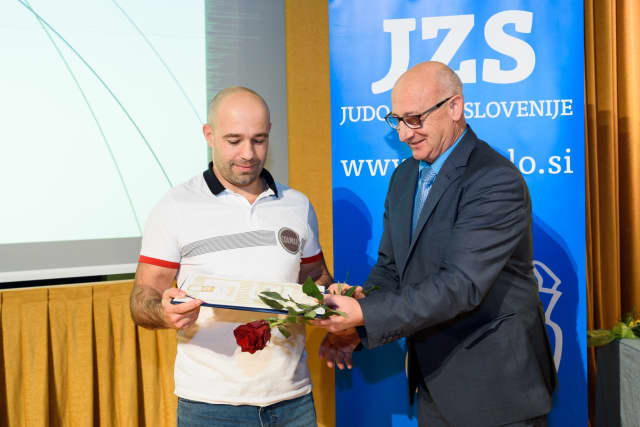 GSMP is an upgrade of other excellent sports programmes that use the concentric approach to develop creativity. It not only empowers children's decision-making systems, but also supports play and implicit learning in a relaxed and entertaining environment. It is based on the findings of positive pedagogy and neuroscience, most notably on Rene Wormhoudt's Athletic Skills Model and the Nikola Tesla Center (NTC) learning system by Ranko Rajovic, which specialises in working with talented children.  
The main idea is that sports activities for children should be presented in a safe, fun and educational way. These are all concepts strongly connected with judo.
The programme puts children at the centre of the training process, turning them into active partners and out-of-the-box solution seekers, with smiling faces. The programme supports the tactical and associative way of thinking. Owing to the innovative methodology, it makes them learn much faster and accept daring, unconventional and creative solutions.
Children first coordinate their bodies, learning to fall safely through play in the most common situations present in different sports and learn, specifically to control their centre of gravity. This results in the loss of fear, enhanced self-confidence and better concentration and immersion in the learning process. Moreover, it also improves the ability of effectively changing direction. 
Through contact exercises, young players develop cooperation, improve balance, learn useful skills for the contact game, develop empathy and intuition and obtain fighting and team spirit. The programme is highly motivational and safe.
How did you change the way people perceive judo to get other sports involved and what are the benefits? I noticed that there are many reasons why children cannot be active in different sports. Therefore, the challenge was to make a strong connection between judo and children who were already practising other sports, like football, basketball, handball, tennis, or cycling. I wanted to make those sports safer, more fun, educational and to bring judo skills and values to all other sports. As a consequence, I had to study the dynamics of other sports and adapt judo to their specifics; hence the idea of introducing a few judo elements into a sport they already practised. If children learn to fall without getting hurt, they lose the fear that hinders them from giving their best, developing, exploring and daring more. This way, I allow them to fully develop their talent. 
Discovering the effects and benefits of judo through the GSMP method, a huge number of parents are registering children to judo classes. It is a useful tool for the popularisation of our sport. On the other hand, introducing new elements also makes judo classes more interesting and fun, resulting in happy, skillful and self-confident children.
When did it start? In 2013 I was the strength and fitness coach of the Slovenian national handball team. The main coach, the legend of Slovenian handball, Dr Marta Bon, gave me a 'white paper' and encouraged me to try something different to improve the abilities and skills of the Slovenian team. The results were excellent and the Slovenians finished second at the Mediterranean games. In the same year, we started a cooperative alliance with FC Bravo from Ljubljana.
How has it been growing?  We started with football clubs. Soon we expanded the cooperation to handball and volleyball clubs playing in the first division in Slovenia or in the European leagues. Today GSMP is a regular part of the educational programme at the Basketball Federation (Slovenia is the current European Champion in basketball), but we also work with a vast number of federations and national teams in various sports, such as basketball, handball, kickboxing, kayaking and karate.
In the coming months, we will begin cooperating with the best cycling team in Slovenia (Pogy team – named after the athlete Tadej Pogačar, 2nd on the world ranking list), as well as with the Tennis Federation and the Football Federation in Slovenia. Additionally, there is a lot of interest from different parts of Europe: Germany, Italy, Spain, Portugal, Norway, Croatia, Romania and Serbia, to name a few.
What are your goals and challenges with the project?  We want to give children integrated and healthy sports activities that stimulate their cognitive functions, develop their empathy, sharing our passion and judo values. We are very aware that sports activities should be safe, fun, connective, and support solidarity. Our mission is to balance and slow down the early specialisation in sport. That is why we are starting to bring our programme to schools and are solidifying cooperation with clubs and sports federations. The positive vibes and optimistic point of view presented by GSMP could also be a good starting point for schools and physical activities in the post Corona period. In the future, we would like to export GSMP to international sports institutions such as the IJF, UEFA, FIBA and that is why we are investing in knowledge and creativity.