Following the transnational meeting held in the Netherlands a few weeks ago, the Erasmus SchoolJudo.EU Entertrainers have been making final preparations for launching their programmes in their respective schools. Italy, Slovenia and Hungary are the participating countries for the initial pilot project but the aim is for that to be only the beginning, with a wider roll-out in the future.
Miro Bilic is already coaching in schools in and around Ljubljana in Slovenia but has become involved in the Erasmus pilot with a view to raising both standards and awareness of judo provision in schools.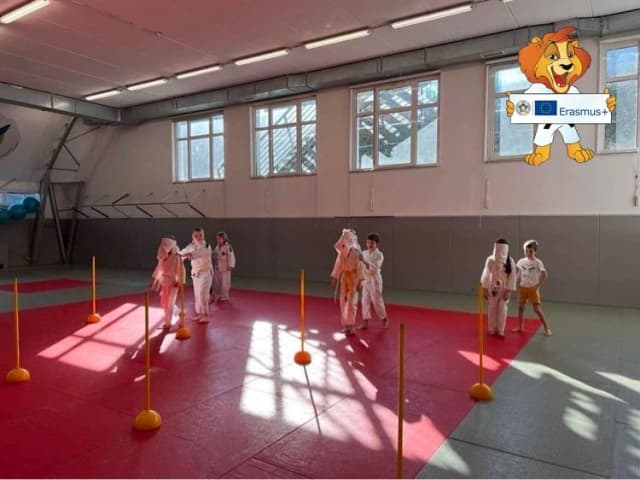 How was your first SchoolJudo.EU lesson?
"I did the first lesson with already established groups at the Dr Vita Kraigherja Primary School. There were 16 first grade children, 17 from the second grade and 10 third graders. This was their first training session in March. I talked to the children about what we would do from that moment on, once a week, once the normal training schedule is back in place. We talked about whether they understand the values. I also explained the thumb method to them, a way of encouraging children to evaluate their own learning."
What was the first reaction from the children? 
"The children were confused at first, because they don't know the new system or how their training would work. For them it was something completely new. 
In the first training session we talked and did games for the value of trust. They liked the game but the conversation part was a bit strange for them as they were not used to it. Normally we have more intensive training."
What was the first reaction from the class teacher? 
"With these established groups, I don't have much connection with the teachers yet, especially not regarding the judo training itself. Also, at the time we start with judo, children have different teachers from their main class teachers. There will be more contact with them as the programme progresses and that will be useful."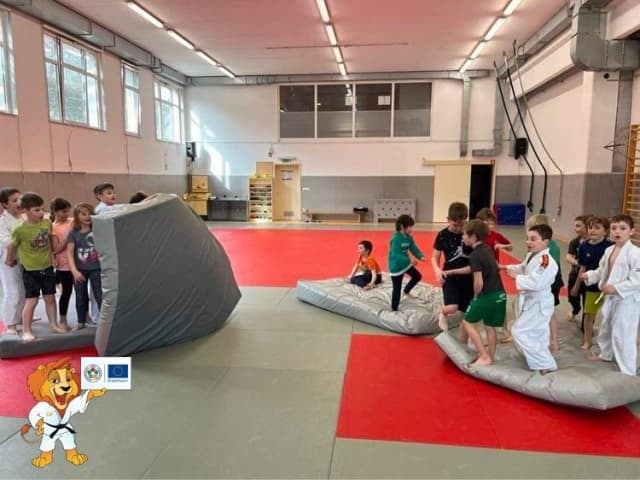 So the project is now underway, not just on paper or in planning meetings, but on the ground, with school children in 3 countries of Europe. It's a great milestone to have reached and brings all partners, stakeholders and Entertrainers great relief and satisfaction. The project is working! We knew it would, but now it really is!