Burkina Faso in West Africa is not somewhere we hear about often. In terms of international competition, there is almost no reference but there is judo in the country and at this moment it is growing.
Many years ago now the International Judo Federation established the Judo in Schools programme, now implemented in 63 countries around the world and with thousands of schools involved. Thousands of schools means tens of thousands of children accessing judo. Burkina Faso is now a member of this community.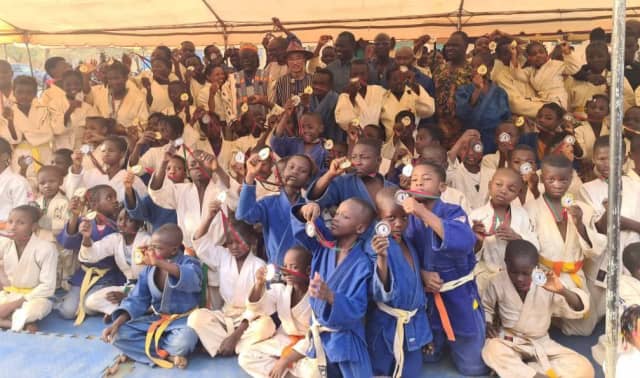 At the end of February 2023 the Burkina Faso Judo Federation received a first set of judogi from the IJF, with which to fortify the Judo in Schools programme. The aim is not only to develop judo in the country but through this programme and in line with IJF models, to contribute to children's social and emotional development and improve social safety in schools.
The project will concern 10 new clubs in collaboration with 10 colleges and across many regions of the country. Mr Pimbi Nikiema, President of the Burkina Faso Judo Federation and also the project manager said, "We are very happy to join the Judo in Schools programme. It will contribute to the enhancement of societal values among our children and help to build a community of citizens who have benefitted from an education of this kind. It complements their in-school learning. The arrival of the mats means the project team is now ready for the realisation of the project."
Mr Nikiema continues to support a range of projects in the country while also developing the schools programmes. There are many initiatives in play to promote judo at a local level, run by clubs and individual coaches. One such event is the Cup Graine de l'Espoir, a children's tournament and festival, which has now completed its 11th edition. Mr Nikiema is a long-term supporter but the 2023 edition also attracted the endorsement of his majesty Zongo Naaba, traditional chief. Parents of students at the college of Zongo were proud to be involved.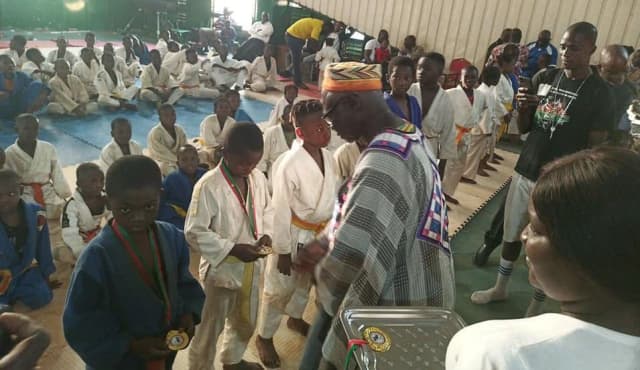 Development is always a process requiring both patience and persistence and in Burkina Faso there are signs of both. Congratulations to Mr Nikiema and his team and to the clubs who are doing everything they can to primitive both the sport of judo and its values.